Equipment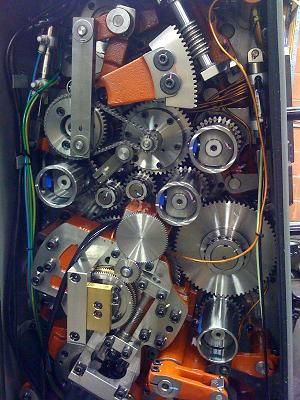 We utilize the most current technology in our industry. Our state-of-the-art equipment allows us to provide our clients with high-quality products on time and on budget.
It should go without saying that our equipment wouldn't make much of a difference if we didn't have equally adept manpower behind it. At National Lithograph, our pressmen are skilled veterans and true industry professionals. Like any good tradesmen, supply them with the right tools and you've got a winning combination.
While our larger press equipment can handle projects of virtually any size, we also employ smaller equipment options for the less demanding, but equally important, smaller jobs. Choosing the right equipment for each task is not only more efficient, but is also more cost effective - a savings which we pass on to our clients.
We realize that most people could care less about what model of press or cutting machine we use, so long as they receive what they ordered. Still, we can't help being proud of our toys. Once you see how great they make you look, we hope you'll be proud of them, too.

Epson Expression 1640XL Scanner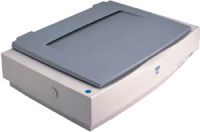 With superior image quality, speed, and versatility, the EPSON Expression 1640XL has all the features you desire most as a graphic arts professional. This economical, high performance scanner offers an incredible 1600 x 3200 dpi hardware resolution and 42-bit color depth for spectacular results with every scan. By achieving a 36 Dmax, it delivers a broad dynamic range with excellent shadow detail.
Featuring the exclusive ColorTrue II Imaging System, the EPSON Expression 1640XL combines custom optics, superior image processing, Dynamic Range Control, a xenon lamp, and Color MatrixCCD technology for enhanced colors and pinpoint registration. Best of all, this durable unit speeds through each task. In fact, it's one of the fastest scanners in its class. For added convenience, its custom film holders make batch scanning easy. You can use the EPSON Expression 1640XL to scan reflective media When activated, the AutoFocus optics system adjusts automatically for clear, precise scans every time.
Ideal for scanning transparencies, illustrations, and even architectural renderings, the EPSON Expression 1640XL is available in two configurations, the Graphic Arts model and the Special Edition model. Both models include a premium software package. The Graphic Arts model also includes LaserSoft Silver Fast 5, a powerful pre press scanning application used to sharpen and descreen images or control color balance, tonal curves, highlights and shadows. With its incredible color accuracy, broad tonal range, and vivid detail, the EPSON Expression 1640XL is the ultimate partner for high quality, large-format ink jets. This professional scanner is fast, reliable and surprisingly affordable. Team it with an EPSON Stylus Pro 7000 Series printer for the perfect input/output solution! For increased productivity and remarkable results, the solution is simple - the EPSON Expression 1640XL.