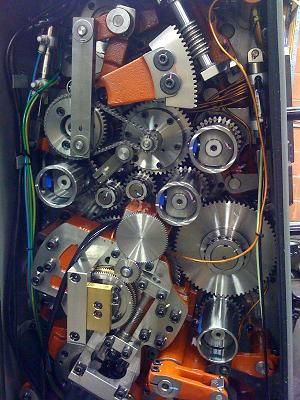 We utilize the most current technology in our industry. Our state-of-the-art equipment allows us to provide our clients with high-quality products on time and on budget.
It should go without saying that our equipment wouldn't make much of a difference if we didn't have equally adept manpower behind it. At National Lithograph, our pressmen are skilled veterans and true industry professionals. Like any good tradesmen, supply them with the right tools and you've got a winning combination.
While our larger press equipment can handle projects of virtually any size, we also employ smaller equipment options for the less demanding, but equally important, smaller jobs. Choosing the right equipment for each task is not only more efficient, but is also more cost effective - a savings which we pass on to our clients.
We realize that most people could care less about what model of press or cutting machine we use, so long as they receive what they ordered. Still, we can't help being proud of our toys. Once you see how great they make you look, we hope you'll be proud of them, too.